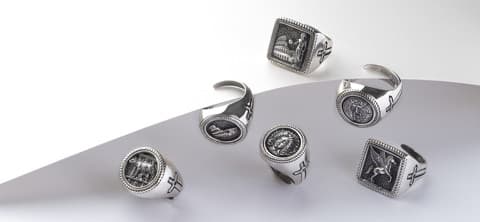 Jewelry Greek and Roman Mythology
The icons of Greek and Roman mythology take shape in our men's / women's jewelry collection. Rings and bracelets, in hypoallergenic 925 silver, reproduce the mysterious and fascinating symbols such as the Chimera, the Mouth of Truth or the Capitoline Wolf.
A modern and attractive design for a look that does not go unnoticed.
Read More