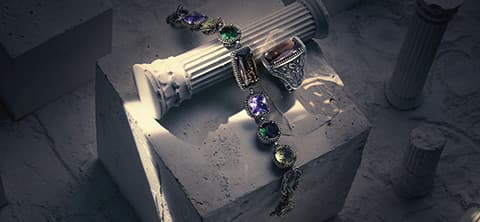 Seventeenth-century Jewelry Collection
Baroque architecture is the star of the Ellius Seicento collection.
Capitals and vaults made in splendid Baroque works to create a breathtaking backdrop are captured in the jewelry of this magnificent collection.
Baroque architecture, characterized by a strong emphasis on movement and light effects, with a preference for curvilinear and elaborate forms, is taken up by Ellius in this magnificent collection, which indulges in the beauty of curved and sinuous lines.
Stars, leaves, flowers, religious symbols and other decorative elements enrich the Seventeenth-century jewelry, made of 925 sterling silver.
Read More