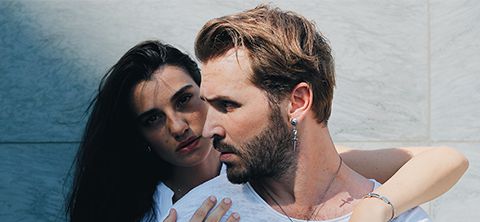 Men's silver earrings
Man has always loved to wear jewelry and especially earrings. Discover the models of men's earrings that Ellius offers within its beautiful collections.
Man earrings with refined design
Ellius men's earrings are distinguished by their unique and refined design. Handmade by skilled artisans, they are made of 925 hypoallergenic silver. Black, white or brown stones, with engravings or designs in relief: each element is chosen with care and makes these jewels unique and recognizable.
Refined shapes and particular models, Ellius men's earrings have a strong and determined character. For this reason, Ellius has included them within the strongest collections such as Minerva and Cavaliere. The men's earrings of these collections reproduce the war elements of the Greek/Roman or medieval age. The helmet becomes a small earring to wear all the time. Embellished with smoky black, white or brown stones or enriched with designs and crosses, they all have a practical butterfly clasp.
Among the different Ellius men's earrings, it is impossible not to notice the most modern and particular ones, characterized by dangling swords or crosses. The sword or cross, which hang in length, combined with the knight's helmet, which remains in the lobe, make these earrings modern and particular. Unique elements that tell the exploits of knights and fighters, stories of great timeless charm: refined details, which make Ellius jewels real small works of art!
Read More