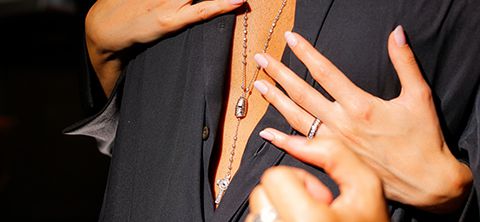 Men's silver rosary necklaces
Made of 925 sterling silver and embellished with colored stones, Rosario men's necklaces are modern and elegant jewels
Rosary necklaces for men: elegant, deep, modern
In recent years, men's rosary necklaces have become increasingly sought-after gift items. The deep meaning of the rosary, combined with the craftsmanship of experienced artisans, makes this jewelry an extraordinary accessory.
Ellius offers men's rosary necklaces in almost all its collections, in which the cross and the small spheres, typical elements of the rosary, are recurrent.
These elements are accompanied by the symbols of the specific collections: the crusade helmet, for example, is one of the most known of the Knight collection, while the wonderful mouth of truth, enriches the men's rosary necklaces of the Mythology collection.
Discover the Ellius collections and find the men's rosary necklace that's right for you.
Read More