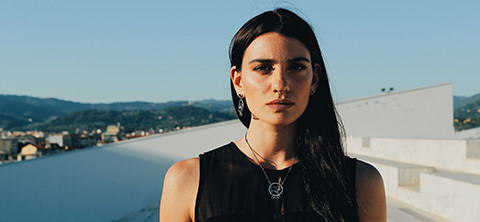 Women's silver asymmetrical earrings
Ellius offers a wide range of asymmetrical silver earrings in its collections. Discover the ones that best suit your personality, have fun choosing among the many proposals, with a modern and trendy design.
Asymmetrical earrings with an exclusive design
Why always wear paired earrings? Ellius breaks the mould and creates fabulous asymmetric earrings with a strong and determined character in all its collections. To be worn every day or to complete an evening outfit, these women's silver earrings are versatile, modern and original.
Ellius asymmetrical silver earrings tell little details of the brand's history. Immerse yourself in the art and discover what each creation contains. Women's silver jewellery with an exclusive design, which does not go unnoticed: Helmets, swords and shields, alternate in the Knight collection, in which the shield becomes the earring for the earlobe, while at the other ear, the helmet and the sword are transformed into a pendant earring.
Lyre and column make the asymmetrical earrings of the Colonna collection particularly original and charming.
Discover the proposals of Ellius, choose the asymmetric earrings that best suit your personality and get noticed!
Read More