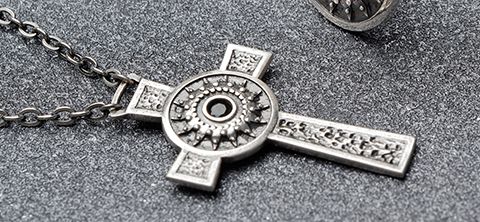 Men's silver cross necklaces
Discover the collection of necklaces with cross man, they are all made of 925 hypoallergenic silver.
Silver necklaces with cross for men: the highest expression of the made in Italy
Made by expert artisans of the goldsmith sector, the necklaces with cross for men are the perfect expression of the made in Italy in the world.
With a unique, modern and trendy design, these jewels are ideal for men who love to wear accessories to enrich their look.
Among the proposals of Ellius, a necklace with a cross that does not go unnoticed is certainly that of the Nativity collection.
The cross, in fact, reports at its center the wonderful star that resumes that of the basilica of Bethlehem, which indicates the point where Jesus was born.
The black stones and the small spheres, typical of the rosary, make this men's necklace with cross a particularly charming jewel.
Read More