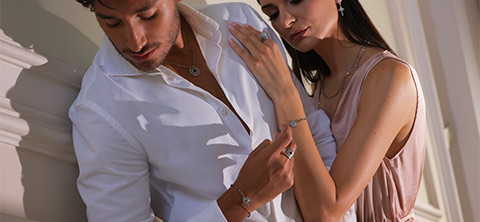 Jewellery Nativity Collection
The new Ellius collection is inspired by one of the symbols that changed the life of humanity: the star positioned at the exact point where Jesus was born.
Symbol of life, values and rebirth, the nativity becomes a set of unique jewels, handmade in every minutia, to transmit an anthem to life and earthly love.
With an elegant and refined design, but also modern and timeless and therefore suitable for any occasion.
Read More