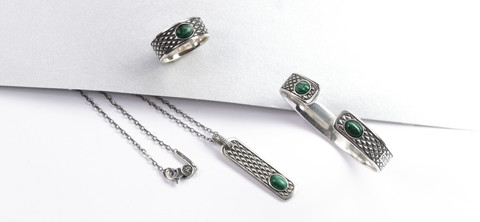 Jewellery Serpent Collection
The snake, a symbol of temptation, but also of renewal and rebirth, has inspired the new Ellius men's jewelry collection.
Scaled texture, leather, silver and green stones come together to create men's jewelry with a modern and unmistakable design.
Check out the snake jewelry and be tempted by the collection.
Read More