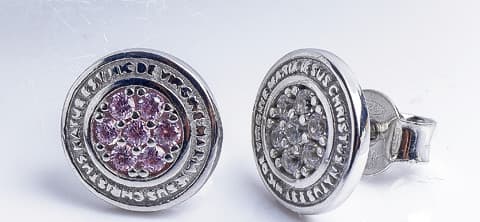 Silver child jewelery
Jewellery for boys and girls
Ellius' children's jewellery is subtle and refined, designed and created especially for children. Without neglecting the love for art and history, the child jewels are made of 925 hypoallergenic silver, to offer a quality product that will last over time.
Children's jewellery is certainly one of the most sought-after… Little girls love to wear accessories to "copy" their mothers' looks!
To satisfy their curiosity, Ellius takes the most sophisticated collections and makes them smaller, lighter and more wearable, to create uniquely stylish girls' jewellery.
Children's necklaces
Children's necklaces have an important place in the Ellius collections. Indeed, for special events such as births or christenings, necklaces are among the most popular gifts.
For this reason, Ellius has decided to include them in the most symbolic collections such as the Nativity collection, redesigning them for the little ones.
The birth of Jesus and the star that indicates the exact spot in the cave where he was born thus become small objects capable of encapsulating symbols of life and birth. Therefore, these necklaces are perfect baby jewellery to give as a gift a small work of art, which speaks of history and rebirth.
Read More